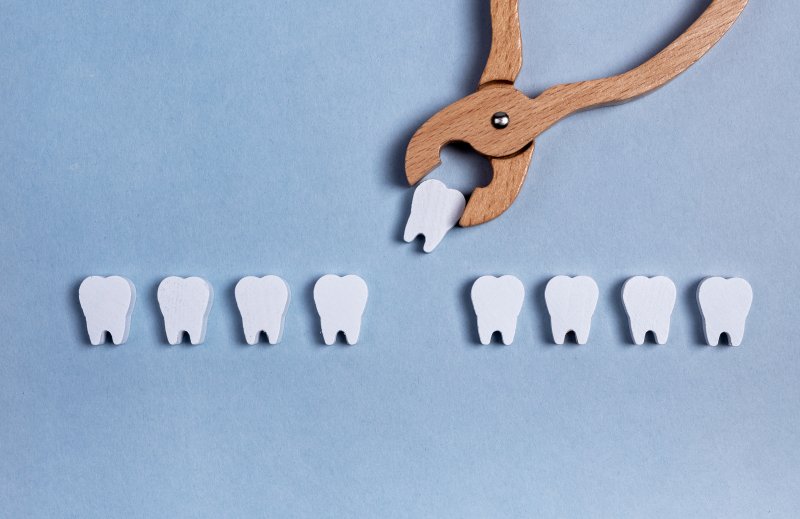 Do you or a loved one have a tooth that is causing nothing but trouble? A tooth extraction is never the first option of your dentist, but sometimes it is necessary to preserve the health of the rest of your smile. With so many misconceptions out there, many patients find themselves anxious about their upcoming procedure. Fortunately, a tooth extraction isn't such a scary thing after all. Here are some of the most common myths out there and why they aren't true.
Myth 1: Having a Tooth Extracted Is Painful
This is likely the myth that you have heard most often regarding tooth extraction. Many people go into treatment expecting a negative, painful experience. Thanks to modern dental anesthetics, this isn't something you need to worry about today. For this common procedure, your dentist will always begin by numbing the area with a local anesthetic. You won't be able to feel a thing in the surgical site. For patients who are anxious or have physical or intellectual disabilities, sedation options are often available to make you feel even more comfortable throughout the duration of your procedure. If there is anything else that your dental team can do to make your experience more positive, don't hesitate to ask!
Myth 2: Tooth Extraction Recovery Takes a Long Time
In the majority of cases, it only takes a week or two for the socket to heal after a tooth extraction. Most patients only feel lingering soreness and discomfort for a few days afterward, but by carefully following the instructions of your dentist, this can be easily managed. You will be back to your normal schedule in no time!
Myth 3: Only Wisdom Teeth Need to Be Extracted
This may be the case for some people, but everyone's smile is unique. It is common for people to need their wisdom teeth removed, but not everyone does. Some people may even need to have additional teeth removed for a variety of reasons, including decay, an injury, impacted teeth, or limited space in the mouth.
Myth 4: Replacing Extracted Teeth Isn't Necessary
Once you have had your troublesome tooth removed, this doesn't necessarily mean you are in the clear. Depending on why you had your tooth extraction, you may need it to be replaced to prevent future dental problems. If there is a gap in your smile, your other tooth will move around to try to fill that space. The jawbone is also no longer being stimulated in the area either, so it will begin to shrink. If it is applicable to you, you should discuss tooth replacement options with your dentist to ensure that you're setting your smile up for success in the future.
A tooth extraction isn't as unpleasant as it sounds. By closely following the instructions of your dentist, your smile will be as good as new in no time!
About the Practice
At Disability Dental Services, we have a team of three skilled dentists and a dental anesthesiologist eager to provide accommodating dental care to people in the Grand Prairie community. They each strive to keep up with the latest advancements in the dental field and provide personalized dental treatment to each and every patient. If you or one of your family members is in need of a tooth extraction, we would be happy to help. For more information or to schedule an appointment with us, visit our website or call (972) 296-0101.