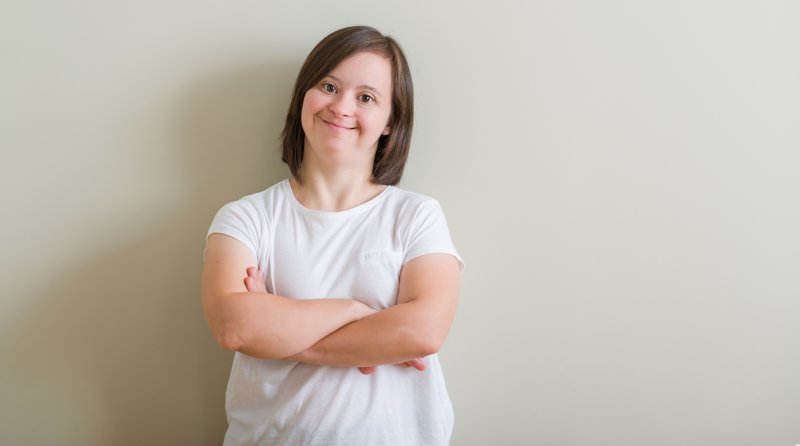 Down syndrome, like any other condition, affects people in a wide variety of ways. Oftentimes, the physical symptoms of Down syndrome aren't talked about nearly enough, which means that people with the condition and their loved ones may not fully understand them.
In particular, Down syndrome can have some serious effects on these patients' oral health. Here are some of the most common ways that Down syndrome patients' teeth are affected by their condition.
Late Sprouting
Children with Down syndrome tend to see both their baby and their permanent teeth sprout a little bit later than other kids'. Babies with Down syndrome will tend to see their first teeth erupt at around 12-14 months of age, with some seeing their first teeth come in as late as 24 months.
They may not get all of their baby teeth until 4-5 years old, and start to see their permanent teeth sprout at around 8-9. Children with Down Syndrome may also see their teeth sprout in a different order than other kids, with the molars appearing before the incisors.
Smaller Teeth
Once they come in, people with Down syndrome will tend to have relatively small teeth or could be missing a few of them. They may also have a small upper jaw, which can lead their teeth to become crowded. In some cases, Down syndrome patients can have their teeth become unable to sprout at all due to this crowding, which may require dental intervention.
It's also common for the top teeth not to touch the bottom teeth for this reason. Down syndrome patients may need to get braces at a young age to address this issue.
Gum Disease
People with Down syndrome have a significantly impaired immune system, which can put them at an increased risk of gum disease. For this reason, dental hygiene becomes very important for people with the condition. If you or a loved one have down syndrome, it's important to brush twice a day, floss daily, and see a dentist twice a year for regular cleanings to prevent gum disease from taking hold.
About the Author
At Disability Dental Services, we understand how difficult it can be to find an informed and empathetic dentist to take care of a disabled patient. Our mission is to make that as easy as possible for you and your loved ones! We go out of our way to get to know our patients as individuals, and to take into consideration their unique needs to craft a treatment plan that's as comfortable and efficient as possible!
If you have any questions about how down syndrome can affect someone's oral health, we can be reached at our website or by phone at (972) 296-0101.