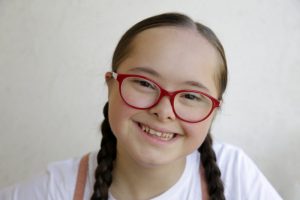 Many people experience a lot of anxiety when they go to the dentist, and this is especially true for those with special needs. On top of the fear of physical pain and being in an unfamiliar environment, many of these patients aren't able to understand what's going on, which can make life much more difficult for everyone. Thankfully, sedation dentistry offers a safe, proven way to reduce dental nerves, and it also has several other benefits that can make it much easier for a special needs patient to receive the care they deserve while enjoying a stress-free experience.
1. Less Uncomfortable Stimuli
For patients who are sensitive to certain stimuli, like bright lights, particular sounds, or unfamiliar smells, sedation dentistry can enable them to be in the office without experiencing constant overstimulation.
2. Reduced Gag Reflex
Even if a patient isn't afraid of the dentist, a sensitive gag reflex can make dental appointments extremely unpleasant. Sedation can lessen this natural response so a patient can be worked on without feeling sick or being compelled to move, which will help things go much smoother.
3. More Dental Care, Less Time
When a patient is nervous, they tend to fidget, resist, and perhaps even fight the dentist when they ask them to do something. This can significantly slow everything down, but sedation is able to calm a patient while also making them more compliant. This enables the dentist to work faster and even complete multiple procedures in a single appointment, which can be especially helpful for patients who don't visit the dentist often.
4. Positive Reinforcement
In some cases, sedation dentistry only has to be used once to leave a lasting impression on a patient. After a nervous patient goes through a sedation appointment where they felt comfortable and safe the entire time, they form a positive relationship and trust with the dentist and team. In the future, they may not even need sedation dentistry to stay relaxed in the chair, and going to follow-up appointments will be easier as well because they won't have to fight through fear.
Sedation dentistry is extremely helpful for all types of patients, but for those with special needs, it can make all the difference for them as well as their caregivers. With it, the special needs person in your life can enjoy the comfortable, professional dental care they deserve to protect their smile.
About the Author
Dr. Frank E. Ford is a general dentist and dental anesthesiologist with almost 50 years of experience in the oral healthcare field. He always had a special place in his heart for special needs patients throughout his career, which is why he opened our practice to specifically cater to them almost 15 years ago. To learn more about sedation dentistry and how it could help the special needs person in your life, call today to get in touch with our friendly team.