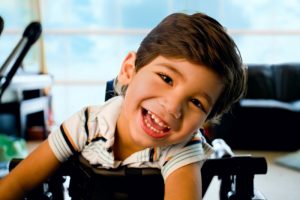 According to the Centers for Disease Control and Prevention, over half of the children in the U.S. (52%) have had a cavity. It is essential to help children maintain their oral health in order to keep their teeth safe from tooth decay. If your little one has a physical, emotional, behavioral, intellectual, or communication disability, they may need even more assistance with their dental hygiene routine. Fortunately, there are things you can do to keep your child's smile whole and healthy! Read on for four helpful tips.
#1. Establish a Daily Ritual
Many children with special needs find comfort in a routine, so making their oral care a concerted part of their daily rituals can help immensely. It's best to do it at the same time every day and before or after particular events. For example, as soon as they finish breakfast, you can play a certain song as a signal it's time to "dance" to the bathroom to brush and floss their teeth. Your child will grow accustomed to the routine, so do your best to prioritize their dental care regimen every morning and night. You can even do it together to model and encourage good dental habits early on!
#2. Be Creative
Oftentimes, people complete their oral hygiene routine without much thought—it's an automatic process. However, children with disabilities may need a little more motivation to care for their teeth. The National Institutes of Health encourage caregivers to get creative to make daily oral hygiene a success. For example, choosing a themed toothbrush that your little one loves can engage them in the process. You can also use a fun timer to encourage them to brush for at least two minutes.
#3. Prevent Cavities with Their Diet
While visiting the dentist every six months plays an instrumental role in protecting your little one's smile, their dental care habits and routine are just as important; this includes their diet. When your child bottle feeds, be sure to clean their teeth right before they go to bed to lower their risk of tooth decay. Once the transition to solid foods is made, limit how much sugar they consume by minimizing treats like soda and candy. By drinking plenty of water and eating a broad range of nutrient-dense foods, their teeth and gums can stay in tip-top shape!
#4. Find a Dentist Who Has Experience with Special Needs
Many parents delay their child's visits to the dental office because they don't want to trigger their anxiety. However, visiting their dentist on a routine basis will help keep their oral health in its best condition and gives the dentist the opportunity to treat dental issues before they become more serious. Finding a dentist who has experience with special needs will help make the experience more comfortable and enjoyable for your little one.
All children need encouragement and help to care for their pearly whites, especially those with special needs. By following these tips and partnering with a wonderful dentist who accommodates your child's unique situation, your little one can have a whole and healthy smile for years to come!
About the Practice
Disability Dental Services provides gentle, attentive, and high-quality dental care to the special needs community through its team of dentists. They offer a full range of services, including sedation dentistry for a calmer experience. By serving only special needs adults and children, they use personalized plans and advanced dental technology to keep the smiles of Grand Prairie healthy and beautiful. To schedule an appointment, contact them through their website or call (972) 296-0101.